Upcoming Events:
Memberwise Membership Excellence 2023. 

We're pleased to announce that Felinesoft will once again be an Official Partner of the MemberWise Network's popular national conference, Membership Excellence 2023, on 19th October (London) – the largest membership best practice focused conference and exhibition in the UK/EU. 

This year the conference will focus attention on driving membership growth via optimised member retention, recruitment, value provision and engagement enhancement. Also via a mixture of membership fee/grade and non-fee related income streams.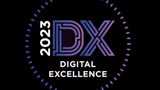 18th May 2023
Memberwise Digital Excellence 2023
The 'Getting Your Digital House in Order Edition'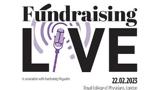 22nd February 2023
Fundraising Live
Organised by Fundraising Magazine, this event brings to life the issues facing fundraisers today. Fundraising Live incorporates three streams exploring: events, community and individual giving; governance and strategy; and charity technology.